The Ultimate Walking Guide For Bar Harbor, Maine
5 min read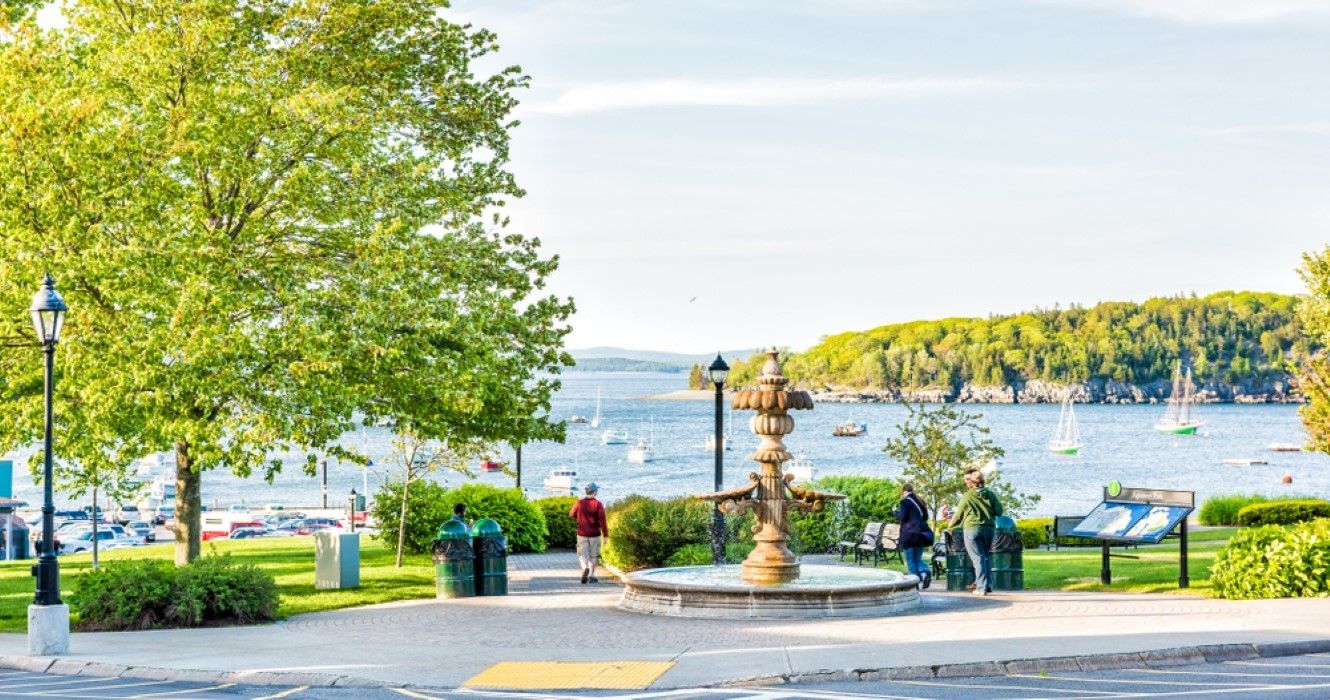 Maine is the most underrated state in America and has many attractions. Visitors to Acadia National Park prefer to stay in Bar Harbor, a charming town atop Mount Desert Island. The area is renowned for its breathtaking coastal scenery, a large fleet of sailboats and lobster vessels, and its views of the islets and water in varying weather conditions, including bright sunshine and dense fog and haze. Additionally, there are things for visitors to browse, including tourist attractions, elegant restaurants, trendy shops, and attractive historical residences.
You can do a lot of things in Bar Harbor in just a day, particularly during summers when it becomes a popular tourist destination. Let's look at what is available to all tourists within walking distance.
Places To Check Out At Bar Harbor
Abbe Museum
The original Abbe Museum, constructed to honor the Wabanaki people, was established in 1928. The museum, still situated by a pathway inside the Acadia National Park, offers intriguing, interactive displays and educational activities highlighting the local people's artwork, heritage, and tradition.
The second, more modern facility of the museum was inaugurated in the town of Bar Harbor in 2013. The original structure was much smaller than its more vibrant location, which hosts several seminars and special events honoring the Wabakani customs. Even archaeology classes are available.
The Frenchmen Bay
The captivating Frenchman Harbour is a famous attraction that charms visitors with its natural beauty. People can wander along its shores, take boat rides across its waters, and have meals at restaurants with ceiling-to-floor window panes that enhance the beauty of this finest Bar Harbor tourist destination. One can embark on a boat excursion, go fishing, enjoy swimming, water – skiing, or stand-up paddleboarding. Wherever people decide to visit, the scenic reward is well worth the trip to this popular Bar Harbor location.
St. Saviour's Church
The Episcopal of St. Saviour's Church has been a Gothic reflection of Bar Harbor's vibrant past and is well worth the trip. The church's magnificent Tiffany stained-glass window frames, erected in the early twentieth century, are among the most recognizable features. The historic church was under construction from 1877 to 1938.
The only natural sunlight emanating from the renowned Tiffany windows illuminates the church interiors, which is quite dim. The ceiling is supported by broad, wooden planks, while the flooring and pews are made of dark wood. There is a historic graveyard outside.
Village Green
The beautiful Village Green serves as Bar Harbor's thriving center. The Green is the location to go when people want to interact with an eclectic mix of residents and tourists. It is the location of the ancient town clock and several open-air performances and festivals, including the Art Festival.
For extended stays, park benches are accessible. Alternatively, the grassy lawn is ideal for an unplanned picnic provided by a neighboring diner or café. This stunning location has a complimentary Wi-Fi connection, making it simple to work there.
RELATED: Don't Miss These Fall Activities In Bar Harbor
Where To Shop At Bar Harbor
Acadia Shop
The Acadia Shops' products reflect and showcase the untamed beauty of the Maine Coast and have plenty to choose from in their catalog. On the first level of the Acadia Shop, visitors could find soaps, fragrances, clothes, footwear, ceramics, furnishings, regional foods, books, and a lot more.
Gifts made in Maine are available on the second floor, including cookware, porcelain, candles, hemp mats, posters, cards, decorative glassware, and beacons. Visitors will discover what they're looking for in any of the stores, whether they are seeking a fresh pair of walking boots, a souvenir of the trip, or simply would like to relax with some fresh ice cream.
Acadia Country Store
Leaders in the Bar Harbor town congregate at the Acadia Country Store. Various locally produced foods and beverages are available at Acadia Country Store, along with apparel, miniature sailboats, toys, and trinkets. Visitors can experience any of the 24 varieties of house-made fudge in addition to the entire coffee selection. People can explore the structure itself, which dates to the late eighteenth century and is preserved in its iconic tin roof and squeaky wood flooring thanks to its listing on the National Register of Historic Places.
RELATED: See The Best Of Bar Harbor By Visiting Off-Season
Where To Eat At Bar Harbor
Trenton Lobster Pound
Trenton has been serving delectable seafood for more than six decades if people want to taste a typical lobster pound. Fresh seafood is cooked in enormous saltwater pans over an open flame at Trenton Lobster Pound. The food is the main charm of the modest restaurant. Guests can select their preferred lobster, then relax as it gets ready. There are also non-seafood choices like cheese and ham. Clams, sandwiches, blueberry pie, and beverages are also on the menu at the restaurant.
Stewman's Lobster Pound
Stewman's Lobster Pound has been the spot to go if people want to eat by the water. Most of the seafood choices on the menu include lobster baked with butter as a dip and a selection of sides. In addition, they serve non-seafood items like hamburgers, sandwiches, and salads. The location, which is open seasonally, offers views of the nearby harbor and the advantages of regular deliveries of local seafood. People can also sample alcoholic beverages like fine wines, excellent local ales, and regional and international beers.
Where To Stay At Bar Harbor
Acadia Inn
Daily morning, Acadia Inn provides guests with a complimentary breakfast buffet and access to the outdoor swimming pool. The hotel also provides parking and an internet connection without a fee.
Visitors can unwind in the hotel's hot tub beside the pool. All day long, coffee and tea are also provided. The tastefully furnished guestrooms at Acadia Inn come equipped with a television, fridge, and complimentary internet access. In addition to the choice of non-smoking accommodations, the visitors also have access to housekeeping and laundry services.
Bluenose Inn-Bar Harbor Hotel
A sauna, hot pools, and complimentary internet access are available at the Bluenose Inn. A mini-refrigerator, coffee machine, and television are included in every accommodation.
The Mizzentop building's bedrooms include a hearth and a seating area with views of Frenchman Bay. Fitness enthusiasts can exercise in the gymnasium and unwind in the heated pool or steam room at Bluenose Inn. The souvenir store offers distinctive mementos produced in Maine. The hotel also provides laundry and ironing services for an extra charge.
Everything in Bar Harbor is within walking distance, making it a fantastic destination. The town would undoubtedly be a favorite among tourists and has many unique things that you can do in Maine.
https://www.thetravel.com/guide-to-walking-around-bar-harbor-maine/