The Best Fall Destinations to Visit Around the U.S.
5 min read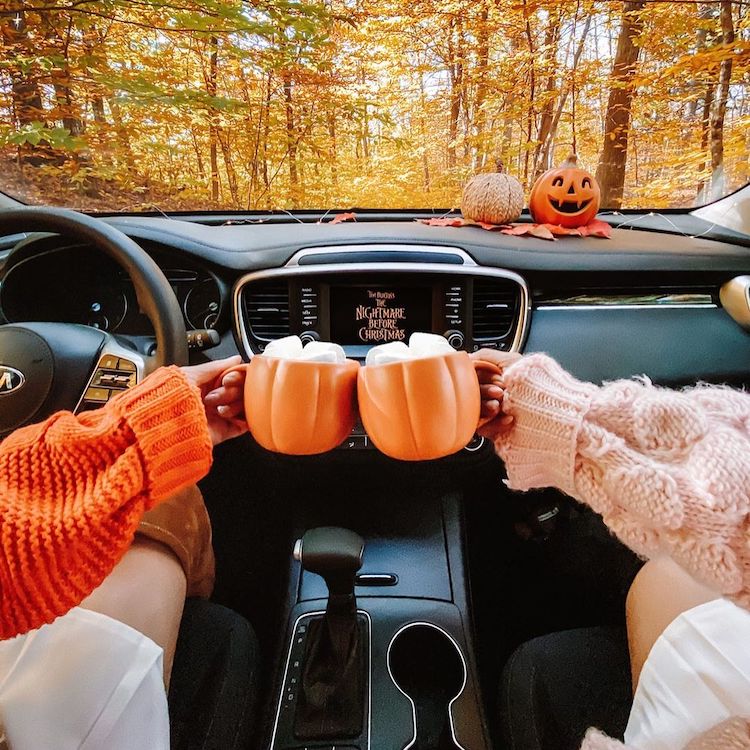 Fall may not officially start until September 22, but in our eyes, the season is officially here. And if you're dreaming about a fall getaway this year, now's the time to start planning. Autumn is truly one of the best times of the year for travel. Airfare has come down from its summer highs, the crowds have thinned, and the weather has mellowed out enough to be blissfully comfortable. Especially if you live in a region that doesn't usually see much change in the seasons, this is your opportunity to experience fall in all its colorful glory. 
If you're not sure where to go for the best autumnal experience, we've got you covered. Read on for eight fall destinations within the U.S. that are absolutely worth a visit this time of year. Pick one (or two!) and start packing that suitcase full of chunky sweaters ASAP.
New York, New York
"Don't you love New York in the fall? It makes me want to buy school supplies." There's a reason this classic line from the movie You've Got Mail still hasn't gotten old after nearly 25 years. New York City in the fall is simply the best. Plan a visit for mid-to-late October, when you can wander around the Upper East and West Side and take in the beautiful brownstones decked out for Halloween. Pop downtown and spend a leisurely Saturday or Sunday morning searching for treasures at the Chelsea Flea Market. Tour the Met for an afternoon, and then take a walk in Central Park while enjoying the sound of leaves crunching underfoot. Cap off the weekend with drinks at one of these Instagram-famous West Village hotspots: Dante, Bar Pisellino, or Boucherie.
Charlottesville, Virginia
Though it's best known as home to the University of Virginia, Charlottesville is way more than just a college town. If you're a wine lover, this city should be high on your list of fall destinations. Among the many wineries nearby, some favorites include Barboursville Vineyard, Pippin Hill Farm, and Bold Rock Carter Mountain (perfect for fans of cider). When you return to town, take some time to explore the UVA grounds. Even if your college days feel like a distant memory, you'll enjoy admiring this scenic campus. Then, grab a bagel from Bodo's and head to the Downtown Mall, a pedestrian mall with shops and restaurants galore. On your way out of town, drive over to Shenandoah National Park, where you can take in beautiful foliage and snag some postcard-worthy photos.
Philadelphia, Pennsylvania
Philadelphia is an often-overlooked destination that's totally worth a visit when fall arrives. Home to landmarks like Independence Hall and the Betsy Ross House, Philly is chock-full of history. Simply wander the streets of Old City, and you'll practically be able to taste the 18th-century charm. Wander down Elfreth's Alley, which dates back to 1703 and features 32 delightfully colorful homes and a small museum. The street looks even more stunning with autumn leaves on the ground. Foodies won't want to miss Reading Terminal Market, an expansive indoor farmer's market offering all kinds of culinary creations. Afterward, head to the Philadelphia Museum of Art, where you'll find the famous "Rocky Steps." For dinner, the White Dog Cafe in University City—a sophisticated, dog-themed restaurant—is a can't-miss. Be sure to order the pretzel bread!
Salem, Massachusetts
Do you go wild for Halloween? Then, Salem is most definitely the place to be during spooky season. Known for the 1692 witch trials, Salem is still associated with all things supernatural and scary. You can even take Hocus Pocus-themed tours, as the city is home to several filming locations. Or get your shopping on at the Essex Street Pedestrian Mall, which resembles a cross between Boston's Newbury Street and Harry Potter's Diagon Alley. Note that things tend to get ultra-busy in October—no surprise there!
Woodstock, Vermont
We couldn't make a list of dreamy fall destinations without touching on glorious Vermont. The town of Woodstock is located about two hours away from Vermont's largest city of Burlington. Known as one of the prettiest towns in the U.S., Woodstock is the perfect place to kick back and enjoy classic fall activities like apple picking, hiking, maple syrup tasting, and more. And no trip to Vermont is complete without a stay at a cute B & B. Fortunately, there are plenty to choose from in the Woodstock area!
Portland, Maine
I went to college in central Maine, so I will 100 percent be the first to admit that I have a bias toward New England in the fall. If you've never been to Maine, I suggest taking a fall trip to Portland. The downtown area is absolutely delightful and filled with all kinds of bars, restaurants, vintage shops, and museums. If you love eating, drinking, and art, it's the ideal city for you! Pay a visit to the Portland Museum of Art, grab dinner at Duckfat (known for its crispy, fried-in-duck-fat Belgian fries), and cap off the night at Blyth & Burrows. If you have access to a car, drive over to the Portland Head Light—the quintessential lighthouse you often see in Maine photos—and grab some snaps as you take in the fall foliage.
Washington, D.C.
If you haven't spent time in Washington, D.C., since that eighth-grade field trip, it's time to return. I grew up in the D.C. area and spent five years living in the city after college, so I can attest that there is so much more to see and do than what you hear about in school. In the fall, I love strolling through Georgetown and nearby Old Town Alexandria, where the Halloween decorations are top-notch. Both neighborhoods also offer ghost tours, if that's your thing!
If you're looking for a more small-town feel, stay at a bed-and-breakfast like the Tabard Inn. Located in the buzzy Dupont Circle neighborhood, the hotel offers a delicious selection of food and drink. (Don't miss their chocolate chip pancakes in the morning.) For a touristy activity that's a bit off the beaten path, check out the Hillwood Estate. It's currently home to an exhibit titled "Grace of Monaco: Princess in Dior." Arrive with a picnic lunch in tow (from Foxtrot Market, Tatte, or Call Your Mother Deli), and enjoy a meal on the Hillwood grounds, which are particularly stunning in autumn.
Asheville, North Carolina
Located in the North Carolina mountains, Asheville is a charming town. It's home to the gorgeous Biltmore Estate, which was built by George Vanderbilt and is considered America's largest home. The estate offers tons of activities, including indoor tours, gardens, a winery, and more. So, you'll want to carve out a decent amount of time to explore this fascinating place. If you're less into wine and more into beer, Asheville has breweries galore. Enjoy a pint or two, and then cap off your visit at the Asheville Pinball Museum, which boasts over 75 pinball machines plus other games.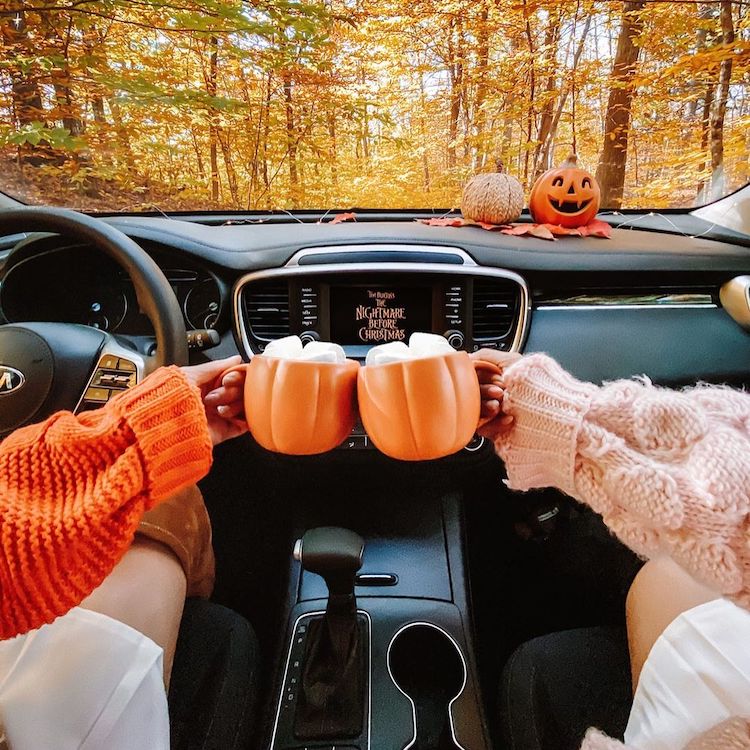 Our Ultimate Fall Bucket List To Help You Make the Most of the Season
The Best Fall Destinations Around the U.S. To Visit This Season