5 things to know about airline travel alerts
6 min read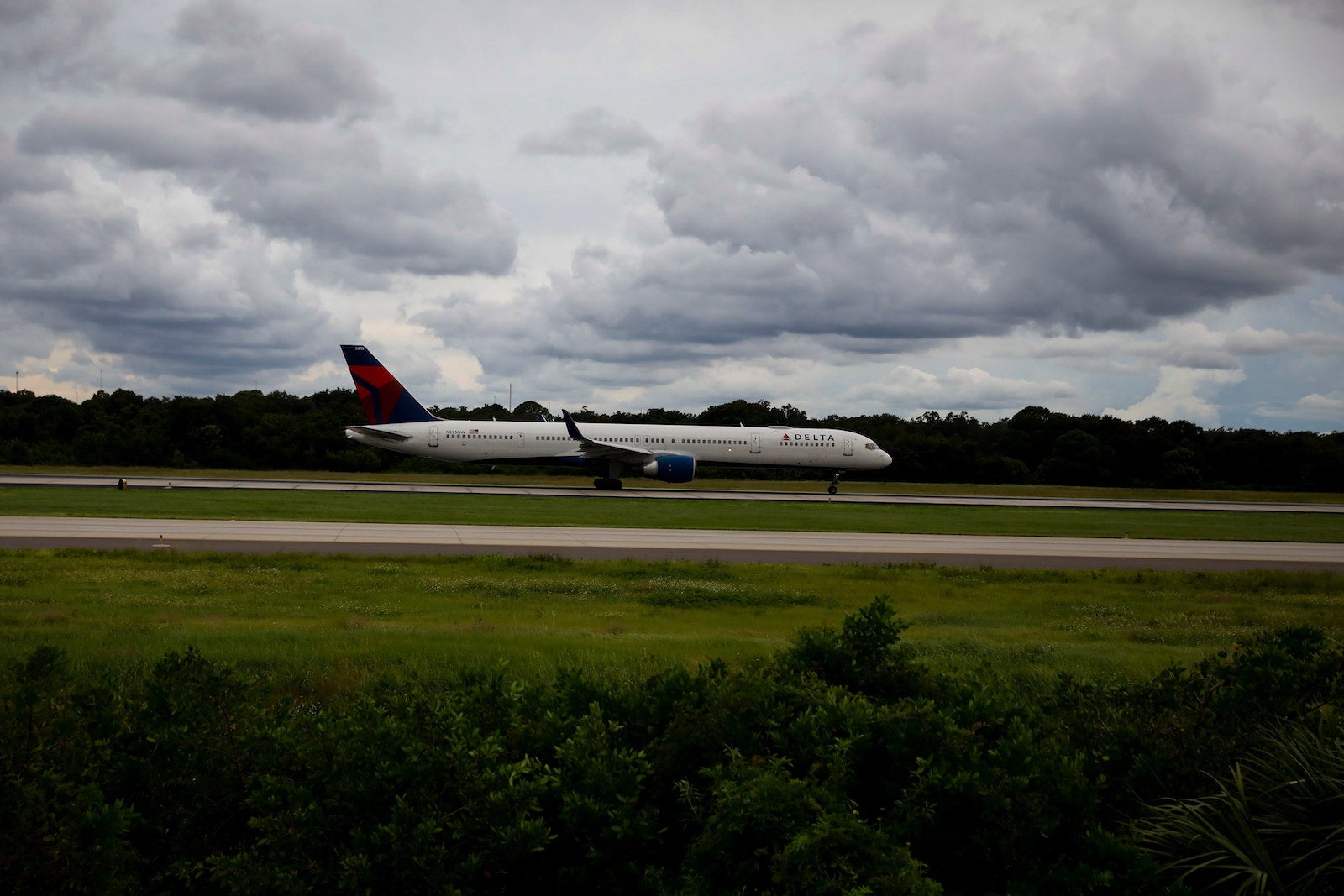 If you've had trips booked to or from Florida or other destinations on the East Coast this past week, there's a good chance you've dealt with an airline travel alert as Hurricane Ian made its way north.
These alerts are common during hurricanes as well as winter snowstorms and particularly disruptive rounds of summer thunderstorms, and often cause airlines to relax their policies surrounding itinerary changes. While they may be called something different from airline to airline — travel notice, advisory, etc. — the idea behind these alerts issued by airlines is that they give passengers improved flexibility in getting on new flights, postponing travel or avoiding cities with bad weather.
In the past, I have used the leniency offered by travel alerts to depart for a trip 24 hours early to beat a snowstorm and to avoid a connecting city where stormy weather was in the forecast. I've also canceled a trip affected by an alert and claimed travel credits I was then able to use for a future flight.
Sign up for our daily newsletter
Since airlines have generally relaxed many of their cancellation and change policies compared to before the pandemic, it's much easier to change a trip for free now, even under normal circumstances, than it was a few years ago. Today, how critical a travel alert is for your itinerary often depends on the type of ticket you booked, and how flexible it was to begin with.
At the same time, these alerts can give any traveler an early heads-up about impending bad weather, prompt you to change your itinerary and help with providing added flexibility. So, knowing what a travel alert means and how to take advantage of it will help you have the smoothest and cheapest trip possible — whether it's now, in a couple of days or months down the road.
A travel alert is a good heads-up
I often add my destination city — and even connecting cities — to my iPhone's weather app in the days before a flight, but a travel alert from an airline can likewise be a good way to notice if your itinerary could be affected by bad weather.
Say you're planning to fly from Providence, Rhode Island, to Cancun, Mexico, with a connection in Atlanta. If you get a winter weather travel alert for Atlanta, that might warn you that the likelihood of a delay or cancellation due to snow or ice is high.
These alerts are often based on weather forecasts. They can be an early sign that the weather somewhere along your itinerary is looking dicey and may cause your trip to be disrupted.
Anyone should be able to change a trip
The largest U.S. airlines have relaxed change fees in recent years, allowing passengers in most ticket classes to at least cancel and get flight credit for future trips, or change a ticket and, at worst, pay a fare difference. The big exception, though, is that under normal circumstances, basic economy passengers aboard American Airlines, Delta Air Lines and United Airlines don't have trip-changing flexibility.
That's where a travel alert comes in: If your trip is affected by one of these advisories, even if you booked basic economy, you'll generally be allowed to change your trip with no fees.
There's frequently no need to stand in line or call the airline's customer service number. Check the airline's app; you may be able to quickly rebook right there.
Rebook the same trip or get flight credit
Some of the specific terms will differ from airline to airline when it comes to travel alert policies, and can also change from one specific alert to the next. However, on the three domestic legacy carriers, travel alerts often carry two general rebooking options.
If your travels are affected by the alert, you can typically rebook your trip for the near future — often directly after the weather event subsides. If you decide on this option, you may be able to rebook the same trip without paying any difference in fare, as long as you travel in the same cabin. Read the alert carefully: It should specify what the acceptable travel dates are for this option. You'll probably have to book the same origin and destination cities you had planned on your original itinerary.
Alternatively, you can often claim flight credit to use in booking a future flight. This is a good choice if you no longer want to travel to the same destination, or if that specified window of dates no longer works for you. The airlines will typically give you an option to claim flight credits for the value of your ticket. American, Delta and United often allow you a year to use these credits. One thing to watch for: Double-check the alert to see whether you have a year from when you claim the credits or a year from when the original ticket was booked; you'd hate to see those credits expire.
On Southwest Airlines, you can always cancel and rebook your trip with future flight credit, even outside of a travel alert; in fact, certain higher-fare tickets are always eligible for refunds.
Again, these are just general rules of thumb, and specific policies can vary from airline to airline and from one weather event to the next. So, be sure to check the particular alert that applies to your trip.
Not covered by the alert? Keep checking
If you're not covered by a travel alert but are concerned about impending weather, keep checking the airline's website, the app and your email inbox. As weather forecasts change, cities included in travel alerts change.
For instance, as Hurricane Ian began to form as a tropical storm over the Caribbean, airlines issued alerts for destinations like Jamaica, Grand Cayman and some Florida airports. Carriers added dozens more airports to the alerts as Ian strengthened and then moved north, though.
Changing forecasts can also greatly affect the dates listed as part of an alert, so be sure to bookmark the alert page and watch for subsequent updates.
Don't forget about refunds
Keep in mind that whether a cancellation or delay is "the airline's fault," or not, affects reimbursement for things like an extra hotel night or a meal while you wait out a delay. Generally, during bad weather — which is a common cause of travel alerts — you won't be eligible for those types of reimbursements if your trip is disrupted.
On the other hand, if your flight is canceled or significantly delayed and you choose not to travel, you are entitled to a timely refund under U.S. Department of Transportation policies. That goes even for weather-related disruptions.
Keep in mind, if you take the airline up on its offer to rebook you, or accept credits for future travel, you're not eligible for a refund.
If the airline cancels your trip due to the weather though, and you'd like your money back rather than putting it toward future travel, asking the airline for a refund is certainly an option at your disposal.
Bottom line
Plenty of travelers have had to contend with travel alerts over the last couple of weeks as hurricane season threw a wrench in many fall travel plans. Knowing how these advisories work and how they can affect your trips can be crucial. This is especially true as Mother Nature is sure to intervene in itineraries in the form of snow and ice storms within the next few months.
Read more:
https://thepointsguy.com/guide/airline-travel-alerts/